Interest Groups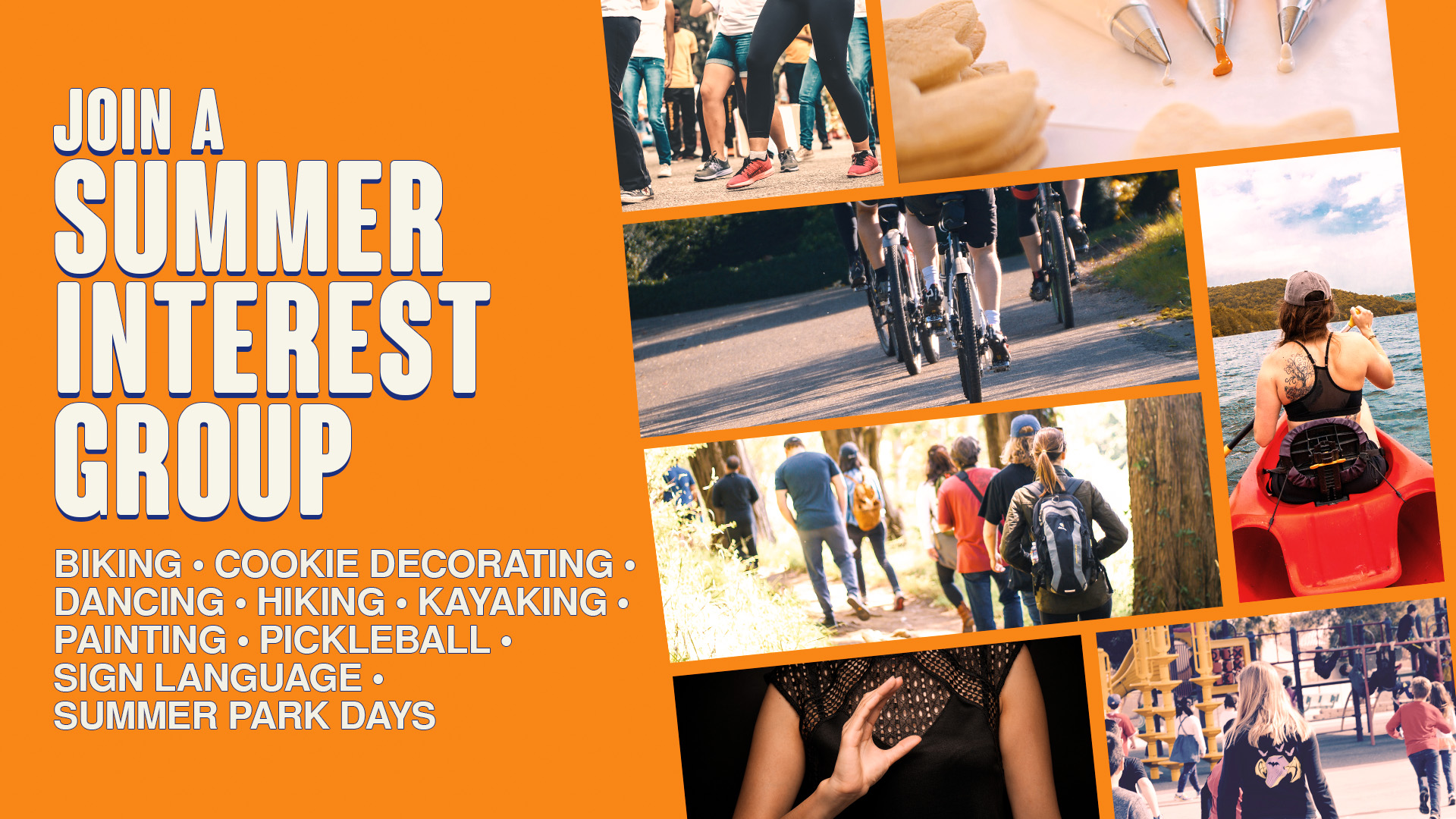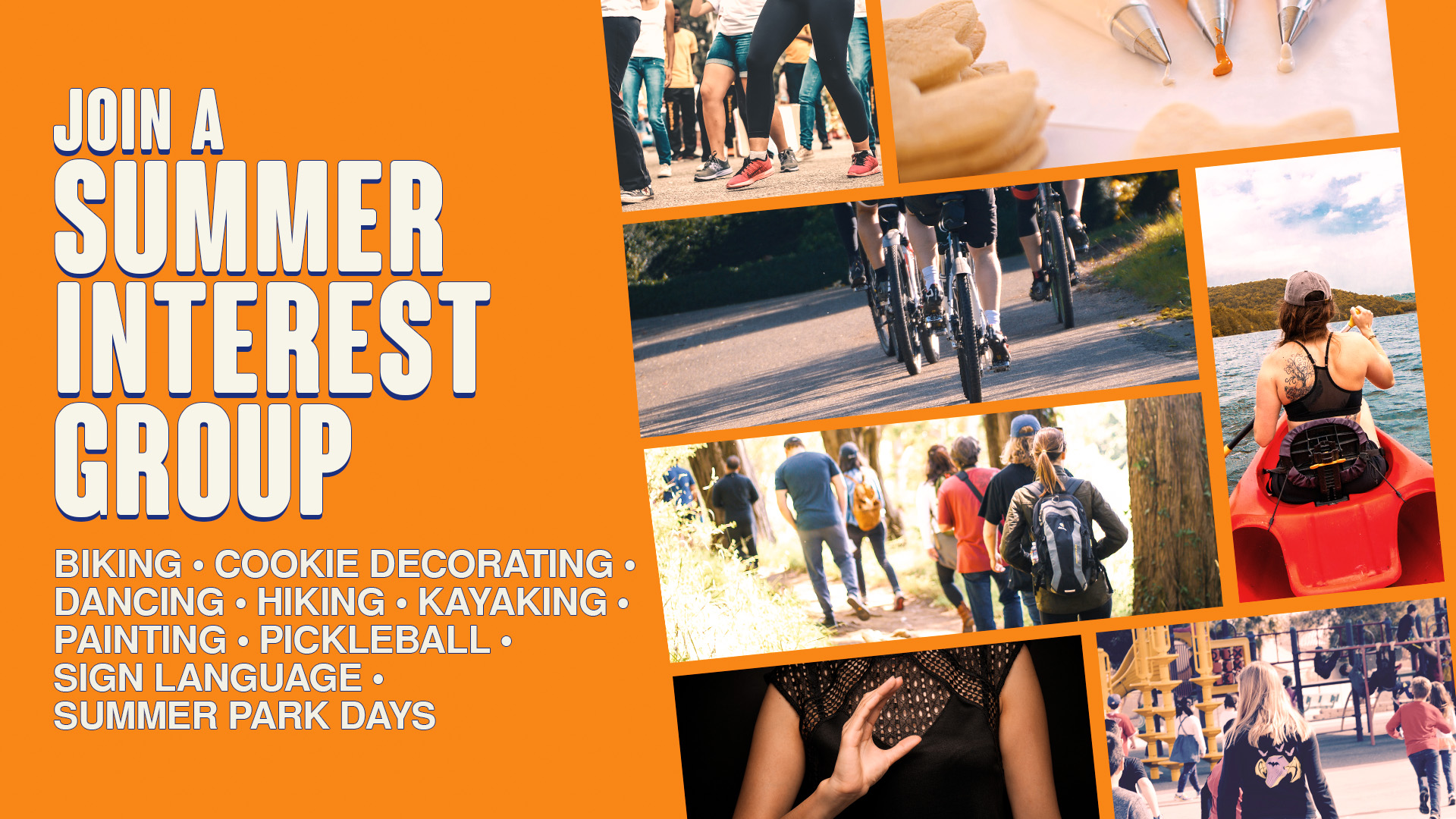 Seasonal Interest Groups are a great way to meet new people. It is easier to step into a group environment when you are doing something fun. Check out the different options below and complete the form to sign up!
I want to sign up for an Interest Group
BIKING

A casual ride approximately 15 miles from Waukesha to Wales on the Glacial Drumlin trail
Saturdays | 9-11:00am with a stop at Mama Ds for a short beverage break
6/3, 6/17, 7/1, 7/15, 7/29, 8/12, 8/26
Meet at EB Shurts Building | 810 W. College Ave, Waukesha
Leader: Sharon Paulson
$5 daily or $25 yearly trail fee
BYO Bike, helmet, any preferred riding gear
COOKIE DECORATING
Learn to decorate cut-out cookies with a variety of techniques, i.e., piping, flooding, painting, lettering
Mondays | 6:30- 8:00pm
6/19, 6/26, 7/10, 7/17
Brooklife Cafe
Leader: Rebekah Henken
$10 (covers all materials needed for all 4 sessions)
BYO 6-12 baked cookies to each class (Pillsbury cut outs are fine)
DANCING FOR FUN
Basic line dancing and simple dance moves to various types of music
Wednesdays | 6:30-7:30p
June 14 - July 26 (Off July 5)
Brooklife Café
Leader: Cheryl Edgerton
Wear comfortable shoes-no open toe sandals or flip/flops 
HIKING
Share your love for God's creation while hiking on various trails
Wednesdays and Fridays | 6:30-8:00pm (approximate)
6/16, 6/28, 7/14, 7/26, 8/11, 8/23
Various Kettle Moraine Trails
Leader: Cecelia Lorenz
State Park Sticker or Entrance Fee Required
KAYAKING
Kayaking at various locations in the greater Mukwonago area
1st & 3rd Wednesdays of the month | 9-11:00am
June 7 - Sept 20
Various locations in the greater Mukwonago area 
Leader: Gary Bluemel 
BYO kayak, equipment etc. 
PAINTING
Painting outdoors to music
6/6, 6/28 and 7/26
6:30-8:00pm
Various Parks in Mukwonago
Tanya Hinz
$10/session for supply kit
PICKLEBALL
Open pickleball play for all skill levels
Saturdays | 3-5:00pm
June 3 - August 26
Mukwonago High School Tennis Courts
Suggested Donation of $3
BYO pickleball paddle (if you have one) and water
SIGN LANGUAGE
Introductory class in American Sign Language, co-taught with members of the deaf community
Tuesdays | 6-8:00pm
June 6 - 27
Brooklife Room 205
Leader: Carol Goeldner
$5/session
SUMMER PARK DAYS

Enjoy fun and fellowship families with other families with school-age kids
Fridays | 10:00am-12:00pm
6/23, 7/7, 7/21, 8/4, 8/17 (Thursday Beach Day)
Various Parks
Leader: Jennifer Szyszkiewicz
BYO lunch