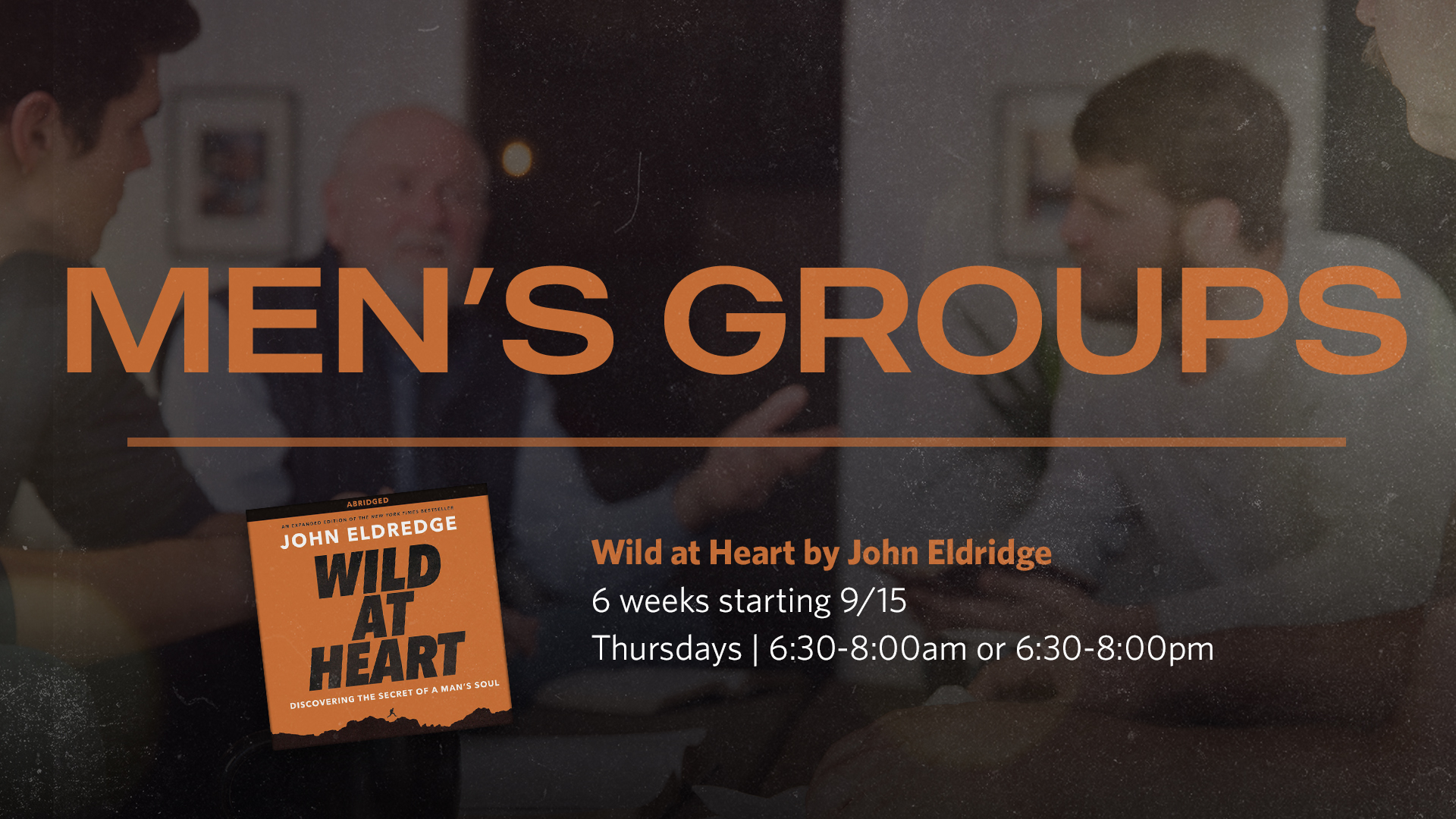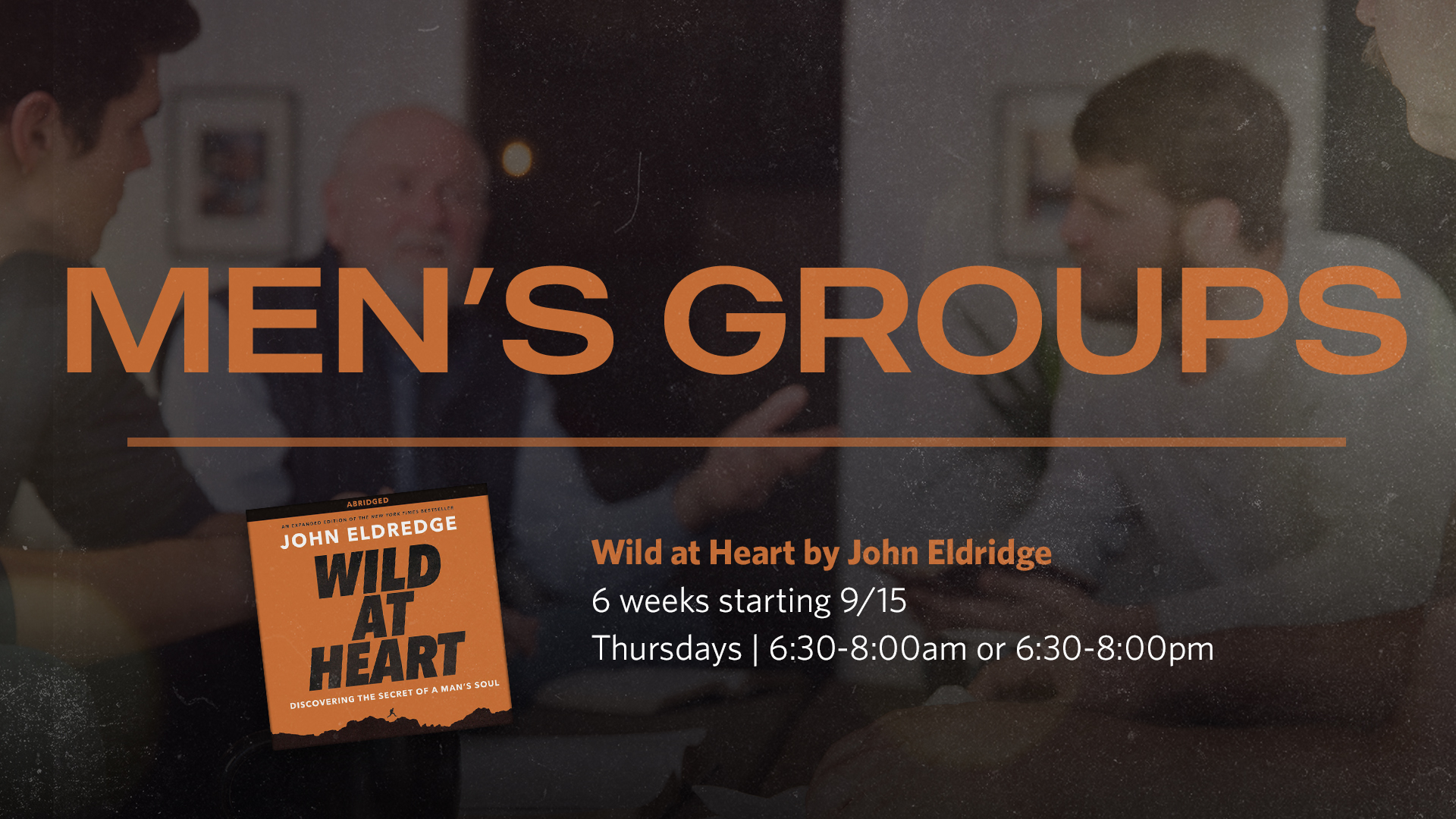 Join us for 6 weeks starting September 12 in the morning (6:30-8:00am) or at night (6:30-8:00pm) for Wild at Heart - Discovering the Secret of a Man's Soul by John Eldridge.

Have you had it with the pressure to be a nice guy? Wild at Heart reminds men we need adventure in our lives . . . in our work, in our love, and our spiritual lives. He reveals how God designed men to be dangerous. Simply look at the dreams and desires written in the heart of every boy: to be a hero, to be a warrior, and to live a life of adventure and risk. Sadly, most men today have abandoned these dreams and desires—aided by a Christianity that feels like nothing more than pressure to be a "nice guy." It is no wonder that many men avoid church, and those who go are often passive and bored to death. So, instead of asking what you think you ought to do to become a better man, John asks us in this study, "What makes you come alive? What stirs your heart?" Join John and his band of brothers as they share stories of the deep wounds of their earlier years that took away their confidence and—in some cases—their masculinity.
Men, it's time to recover our masculine heart, and step into the identity that God designed for us—dangerous, passionate, alive, and free!
"Be on guard. Stand firm in the faith. Be courageous. Be strong. 1 Corinthians 16:13"