Events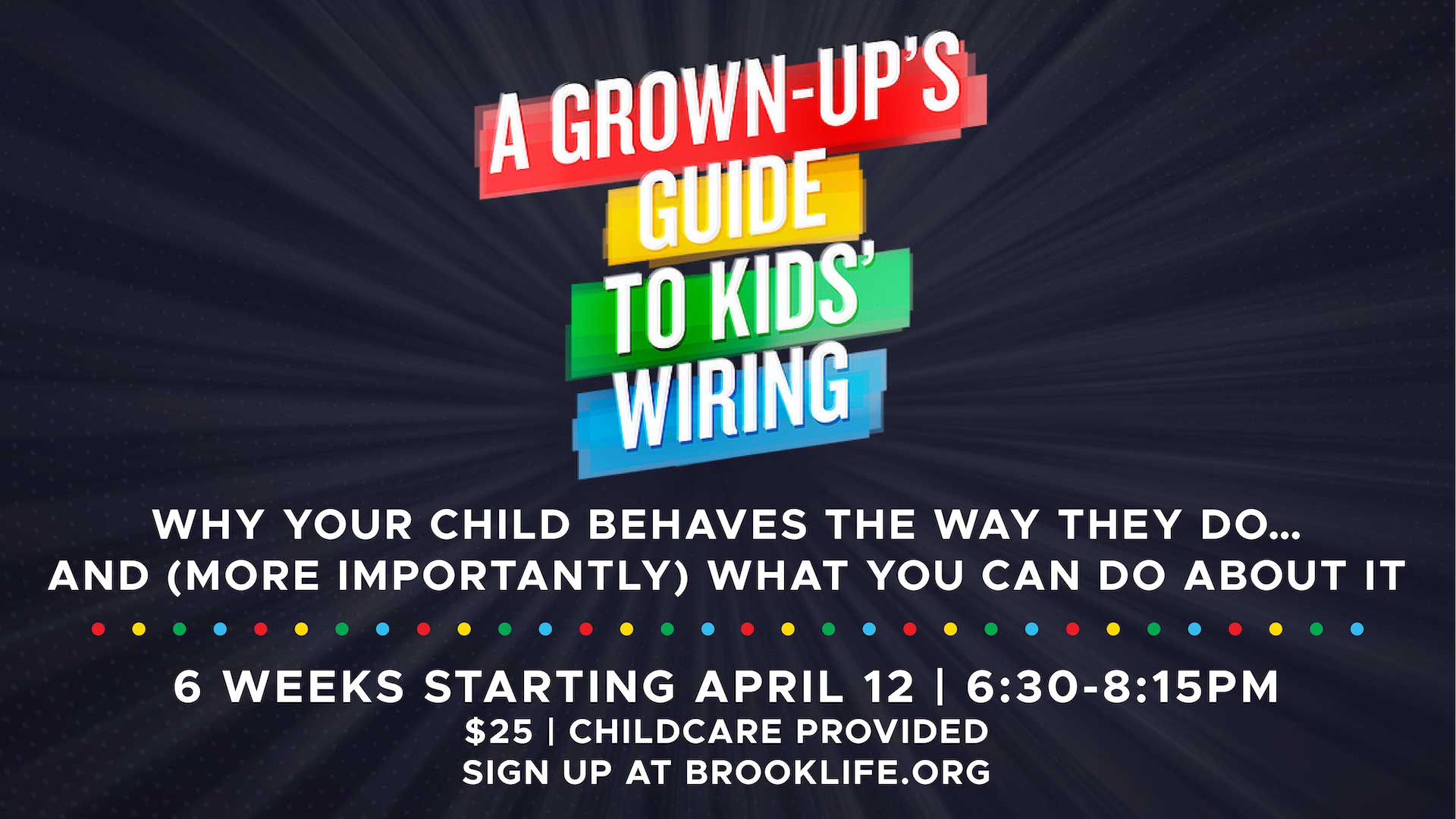 A Grown-up's Guide to Kids' Wiring Short-Term Group
Wednesday, April 12, 2023
6:30 PM - 8:15 PM
Join us at 6:30 for 6 weeks starting April 12 for A Grown-ups Guide to Kids' Wiring.

Every adult occasionally wishes they could fix something about a child.
If only he could sit still for five minutes!
Why does she wait till the last minute to do everything?!
He just can't seem to lighten up.
Why is everything always an argument?
Sound familiar?

A Grown-Up's Guide to Kids' Wiring by communication expert Kathleen Edelman will explain why a child behaves the way they do . . . and (more importantly) what you can do about it. Join us for 6 weeks starting April 12 for camaraderie, support, and a few laughs as you dig into the book with a group of fellow parents. Whether your child is a toddler, teen, or somewhere in between and whether you are a parent or work with children, this book will change the way you see and speak to children—for good.