Events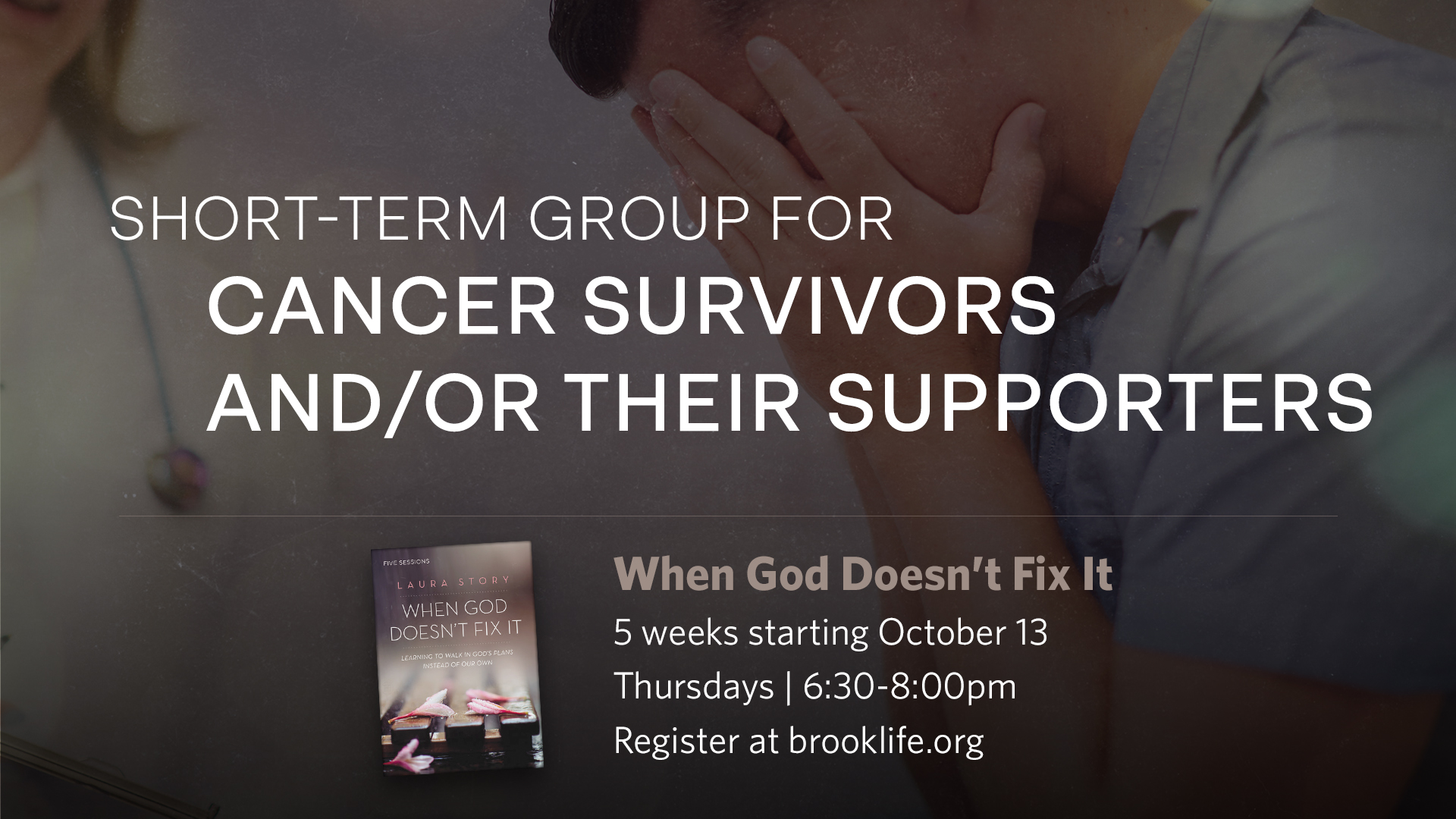 When God Doesn't Fix It Short-Term Group
Thursday, October 13, 2022
6:30 PM - 7:00 PM
This group is designed for cancer survivors as well as those who have supported cancer survivors in their journey. If you have supported someone, you do not need to attend with the cancer survivor. Join us for 5 weeks starting Thursday, October

Is it possible for our faith in God to deepen despite loss, heartache, struggle, and pain?
Worship leader and recording artist Laura Story's life testifies that God doesn't promise to save us from all hardship. No matter how hard we pray, sometimes our circumstances don't change.
Laura's own story took an unexpected turn when her husband, Martin, was diagnosed with a brain tumor. The devastating news forever changed their lives and challenged Laura's belief in the little control she thought she had. Her discovery: that her struggles to accept her new situation ended up convincing her even more strongly of God's faithfulness and love.