Events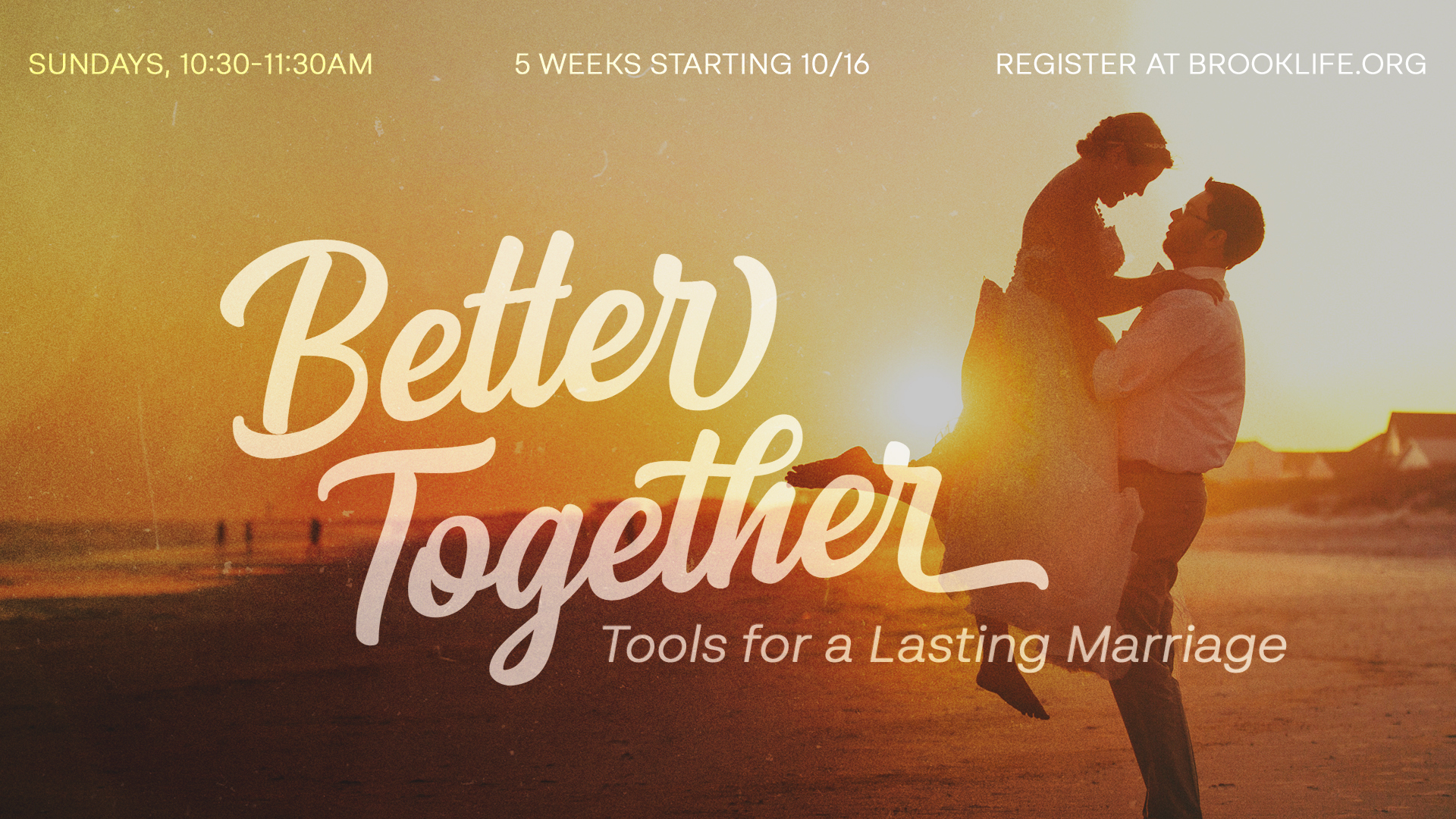 Better Together Short-Term Group
Sunday, October 16, 2022
10:30 AM - 11:30 AM
Join us on Sundays during 2nd service for 5 weeks for Better Together: Tools for a Lasting Marriage.
We all have some version of a marriage "toolbox." It's filled with things we saw our parents do, things we've learned from other couples we know, or maybe things we've seen in movies. And when life gets tough, we instinctively reach into the toolbox to figure out what to do and how to respond. But those things may or may not be helpful. Each week, we'll give you another "tool" to put in your "toolbox" so you're better prepared when tough times come. You will be introduced to five common frustrations in marriage and how to work through them as well as habits that can strengthen your relationship. You'll hear from a couple who has worked through their own challenges to become better together.

Childcare Reimbursement is available.