Events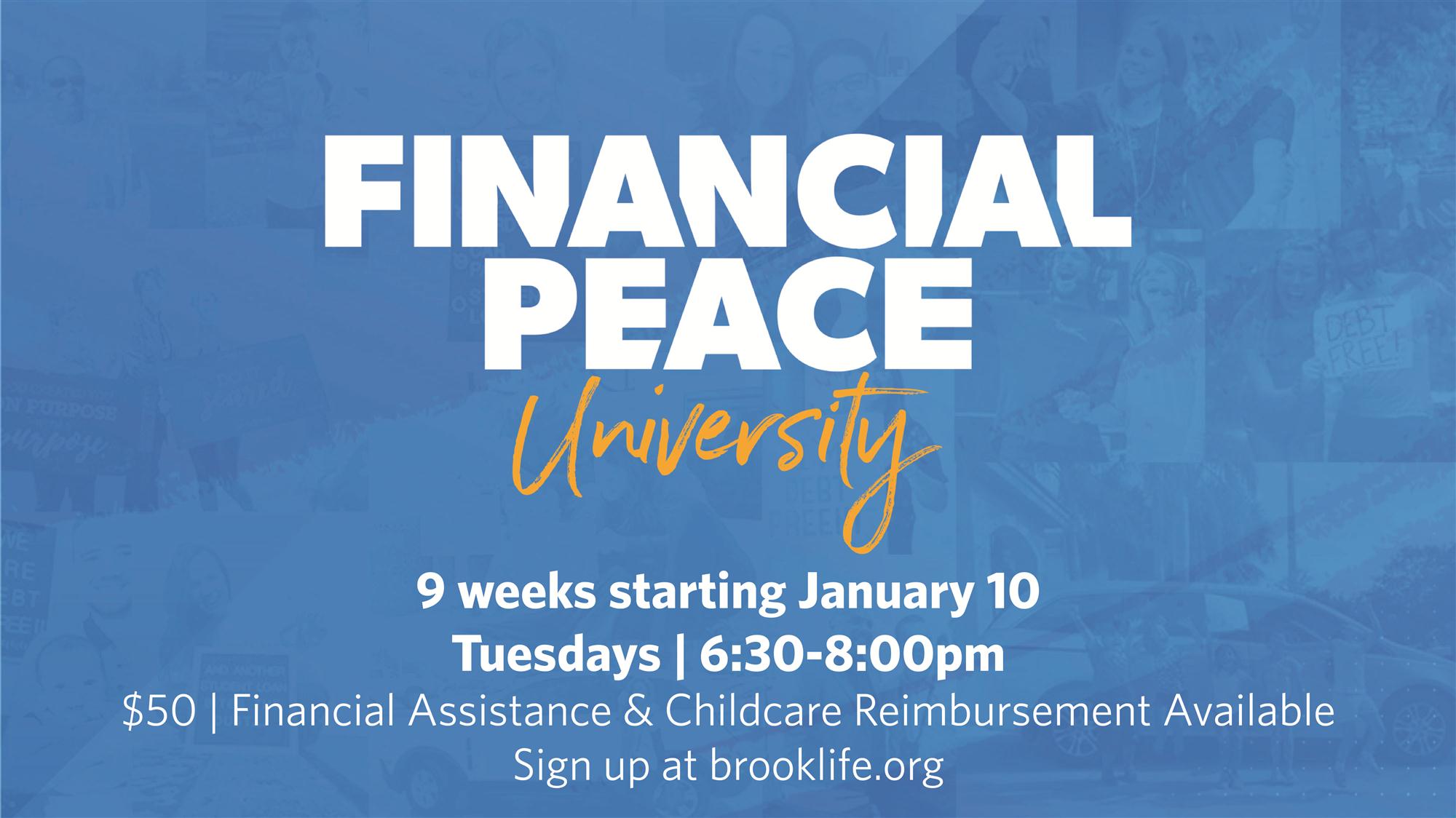 Financial Peace University
Tuesday, January 31, 2023
6:30 PM - 8:00 PM
If you've ever felt like you just can't get in control of your money, you're not alone. You'd be surprised how many people you know are struggling just like you. But it's time for that struggle to end—starting when you take a Financial Peace University class. In just nine lessons starting on January 10, you'll learn biblical and commonsense ways of handling money. Learn more here.
$50 per individual or family.
The fee covers a year of Ramsey+ Membership which includes:
Financial Peace University, including workbook.
Access to other virtual FPU courses
The premium version of the EveryDollar budgeting app
Unlimited live Q&A sessions with our in-house financial coaches
Free Federal Classic e-file with Ramsey SmartTax
Exclusive livestream events
Free audiobooks
So much more!