Events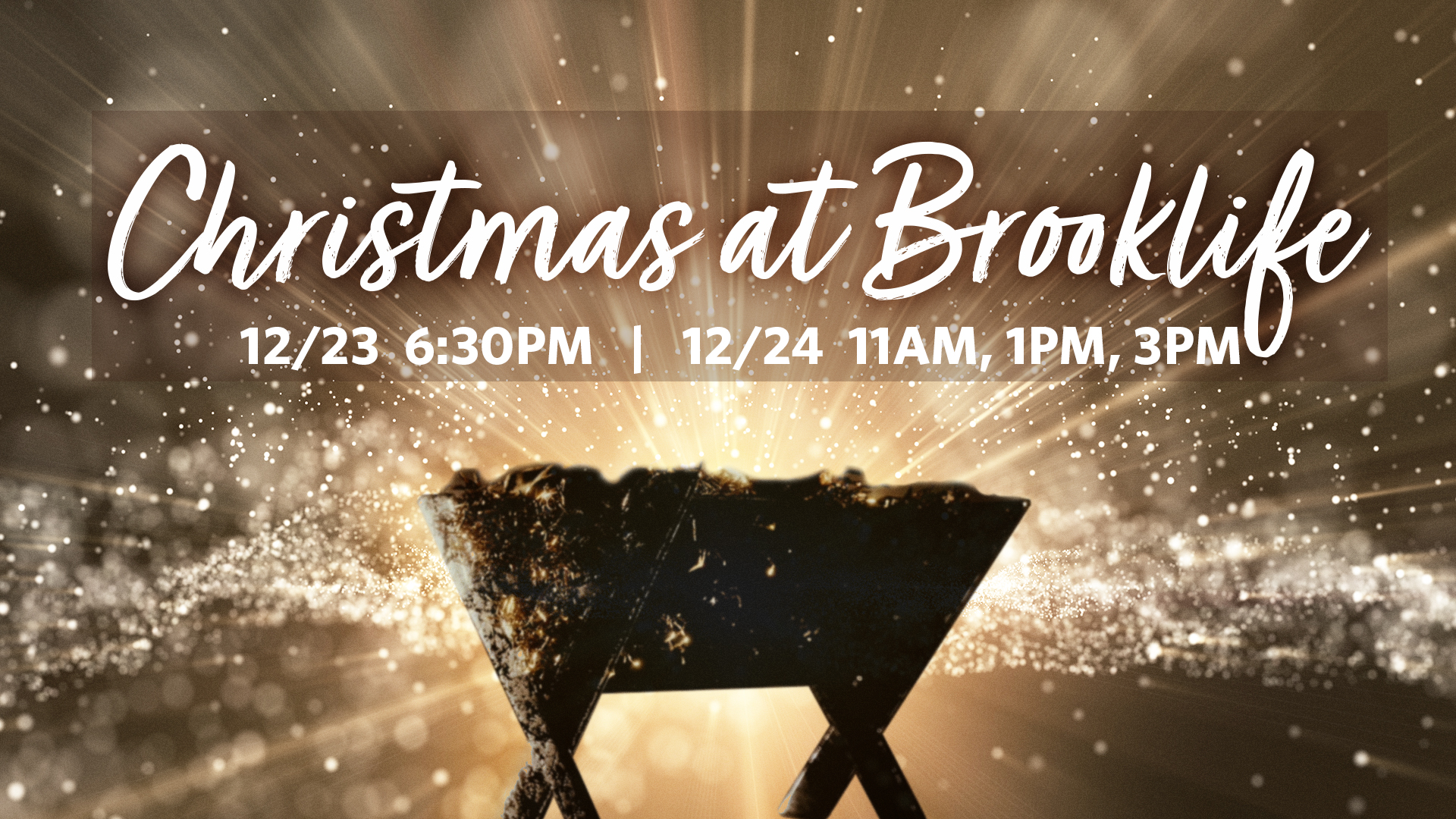 Christmas at Brooklife - 12/23 6:30pm
Friday, December 23, 2022
6:30 PM - 7:45 PM
You and your family are invited to join us for Christmas at Brooklife. Services are on December 23 at 6:30pm or December 24 at 11am, 1pm or 3pm.
Throughout the Bible, we see a common thread that God just wants to be with His people. From the garden of Eden, all the way to Baby Jesus lying in the manger, the story of the Bible is about God pursuing or chasing His people. The Christmas story isn't just about a baby, or a stable, or shepherds and wise men…it's about God showing us that He will do whatever it takes to be with us. In the beginning, God laid the foundations of the earth, and even then, He was thinking about Christmas…with you.
What to Expect
No reservations are required. Come as you are!
Service lasts approximately 75 minutes. We will sing Christmas songs; there will be a practical, relevant message, and we end with a candlelight experience.
All services are identical
We have childcare available for kids ages 4 and younger at all services.
We will have an activity page for elementary-age children attending service in the Auditorium.
Can't join us in person? No worries! You can watch any of our services live
Online Campus | YouTube | Facebook
Would you like to serve at one of our Christmas services? Click the link below.